Today we are going to look at the
top ten books I'm looking forward to being released later this year
.
(that was a mouthful)
So without further ado, here are the top ten I'm looking forward to!
10. Beyond the Kingdoms- Chris Colfer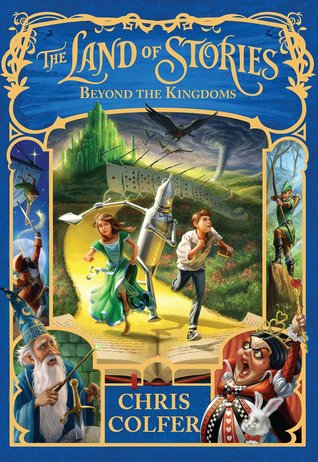 I'm pretty excited for this new book to come out. Of course I watched Chris Colfer on Glee so I was pleasantly surprised when I found out that he was writing books as well. And while I still have yet to actually read this series, it is high on my list of To Read books!
9. Career of Evil by Robert Galbraith
I have recently began reading the first book in the Cormoran Strike series and have been enjoying it thus far. Between this cover and the summary, this one definitely sounds like a book I need to read.
8. Tricky Twenty-Two by Janet Evanovich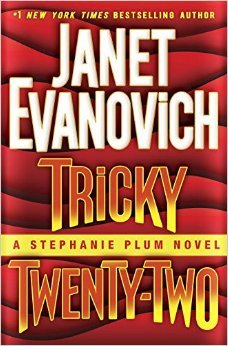 Ah, the Stephanie Plum series. There is just something about this series that I love. It may be a bit predictable at times, but that doesn't stop my love or interest in this series at all. Of course, it also helps that the two main male characters both have moments that make me hope for them to get with Stephanie.
7. Hello, Goodbye, and Everything in Between by Jennifer E. Smith
This book looks absolutely beautiful. I love everything about this cover and I think the summary sounds really interesting. Pair that with some wonderful reviews about this book and there you have it.
6. Six of Crows by Leigh Bardugo
I have never read a book by this author, but I hear wonderful things about this book and every time I turn around on Twitter (or else where) I end up seeing this book. So of course, this book has made its way onto my top ten list.
5. The Sword of Summer by Rick Riordan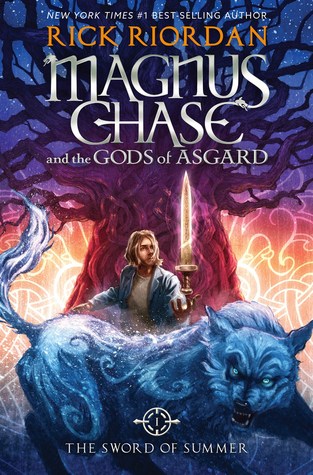 Because who doesn't need another fun and interesting series by Rick Riordan to read? Seriously, I love his books! Each time I pick up a new series by him, I wonder if I will enjoy it as much as I have the last. And each time I get completely sucked into the series, so this time I'm saving myself a step and I already know that this book will be a great read!
4. The Boy Most Likely To by Huntley Fitzpatrick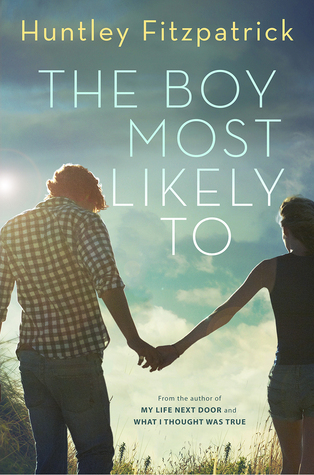 I've only just recently heard about this book, but the things that I have heard about it are fantastic. I love the concept of the book and I really look forward to seeing how this author takes it. Between the cover and the summary, its definitely doing something right to catch readers interest (or at least mine).
3. Everything Everything by Nicola Yoon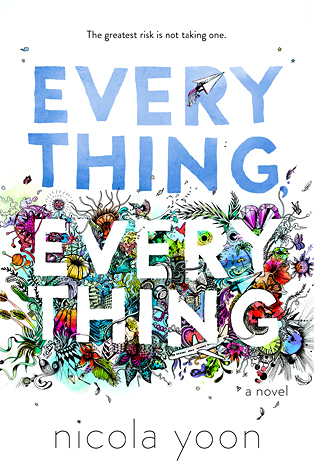 What is it about this book that has caught my interest, well, Everything, Everything. The concept is unique and interesting. and the artwork on the cover is really grabbing and memorable. I'm so interested to see how this book is going play out.
2. Winter by Marissa Meyer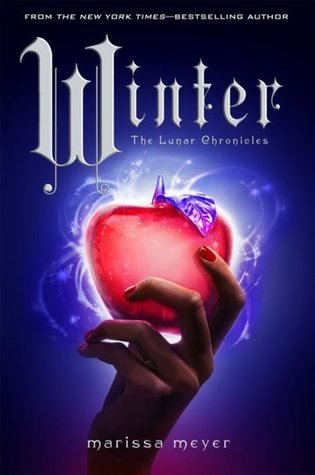 I'm so sad that this is going to be the last book in The Lunar Chronicles especially since I've only just gotten into the series. However, this last book looks like its going to do the series justice and I can't wait to get a hold of this book. The cover is absolutely stunning and it really makes me wish that this book was out already!
1. Soundless by Richelle Mead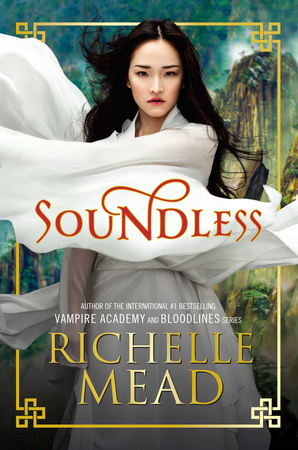 Richelle Mead is among my favorite authors, so when I found out that another book was coming out by her, I immediately began looking up as much as I could. This book seems like its going to be a very unique read and I know after reading the Vampire Academy series and the Bloodlines series that Richelle Mead has what it takes to really sell any book to me. The cover is grabbing enough but pair it with its summary and it was a done deal for me.
So there you have it, my top ten! Are there any books on this list that took you by surprise? Did I leave out a book that you think will be more exciting than the ones I've got listed? Let me know what your top ten or even the top few books you are looking forward to this year!