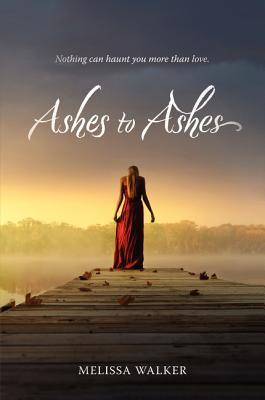 *Image and Summary taken from goodreads.com
Book: Ashes to Ashes
Author: Melissa Walker
Summary:
A timeless and romantic ghost story that will haunt readers long after the last page is turned.
When Callie's life is cut short by a tragic accident in her hometown of Charleston, South Carolina, her spirit travels to another dimension called the Prism. Here she meets a striking and mysterious ghost named Thatcher, who guides her as she learns how to bring peace to those she left behind. But Callie soon uncovers a dark secret about the spirit world: some of the souls in it are angry, and they desperately want revenge. These souls are willing to do whatever it takes to stay on Earth, threatening the existence of everyone she ever cared about.
Perfect for fans of Gayle Forman's
If I Stay
and Lauren Oliver's
Before I Fall
, this thoughtful and suspenseful novel will have readers eager to read the sequel,
Dust to Dust
.
Release Date: May 5, 2015
Rating: 4/5
I received this book through Goodreads first read in exchange for an honest review.
I was really unsure of what I was going to think of this book, the thought of a ghost romance was a very strange idea and not one that I was sure that I could be sold on. However, I was excited to give this book a try and see where it might take me.
Things start off with our main character still alive and gives us a bit of an idea about how she lives her life, with a thirst for thrill seeking. Between her boyfriend and her best friend, Callie seems to have a pretty good life but unfortunately, things on Earth get cut short for her. Callie soon finds herself in the Prism, a place where ghosts go to do their haunting. There, Callie meets Thatcher, her guide to haunting. Things of course don't go as smoothly in the afterlife as she would think and Callie finds that some ghosts can not be trusted but is Thatcher one of them?
Things were interesting to start with, but I didn't really get pulled into the book until after 100 pages. But from there on out, the book definitely delivered. It slowly provides readers with enough information to keep us going and give us some foreshadowing for future events. And while the story plot never really took me by surprise, I still found the events to be rather enjoyable.
My favorite part about this book, was the characters. They were each their own unique person with different backgrounds and events and when considered together, they made a nice cast. There were characters I fell in love with, Thatcher and Carson, characters I hated, Leo and his group of friends, and also characters that took me by surprise, Nick. I also really loved that this book touches on the fact that each person handles death differently, there is no one way to grieve over the loss of someone you love and I also really enjoyed the concept of haunting that this book gives. I felt like it was a somewhat unique take on what haunting actually means and also an interesting concept on the idea of what an afterlife would look like.
The ending was a bit predictable, but I feel like that is mainly due to all of the foreshadowing given throughout the book. However, I did enjoy the ending. I felt like it tied up all of the events in this first book rather nicely, but still left plenty of questions to make the reader want to continue reading onto the next book. I'm definitely looking forward to reading the second book in this series, Dust to Dust.