Welcome to the second To Be Read Tuesday! This week I'm going to discuss the series that won as the next series I need to read, The Raven Boys.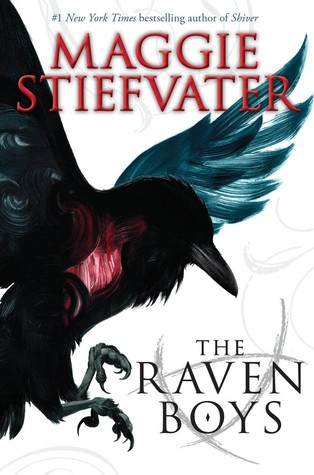 So I've ever only heard great things about this book and I've contemplated it before, but I have always put it aside for some other book. Now after the urging of a few different friends, this book and the others in this series have found their way to the top of my To Be Read list. So what am I thinking about this book?
One, that cover! Like seriously though, whoever designed this book cover knew exactly what they were doing. It's eye catching and intriguing. Everything about this cover really screams out to me. From the wisps to the large Raven and what looks like eyes on it wings, I don't have a single fault against this cover. It definitely hints towards a darker book, with some intrigue, and some mysterious aspects to the book. I feel like this book will have some surprises in store for me.
Two, the summary. The concept of this book is just fantastic. I love that a group of soon-to-be dead people walk by and that the main character has never seen them before, but this time, she does. And in doing so, it attaches her to four boys she never would have originally found herself hanging with. From there, we get to know a little bit about the four boys that I feel like are each going to take a piece of me with them. But really the thing that gets me most from the summary, is that we know that something is wrong, and that our main character is either the killer or has found her one true love in the boy she sees as the soon-to-be dead. So much is left open and I'm really not sure what I should expect for this book other than the fact that I'm sure its going to be a great read.
And three, four boys means four times the heartache and possibly falling for each of them in their own way. Like seriously, how is my heart supposed to handle this?
So there you have it, my thoughts about The Raven Boys by Maggie Stiefvater.